Tile Cutting and Grooving
You are never limited by size or style when you choose Customed Tiles. Whether you've fallen in love with a larger tile and want the effect of small intricate tiles or you require all different sized tiles in your design, we'll cut your tiles to suit. We also specialise in tile grooving. Using a large tile, we cut small grooves in the tile to create the appearance of multiple tiles.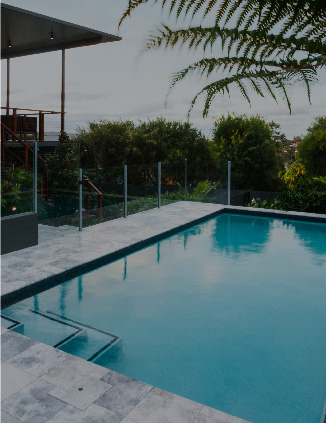 Tile Cutting Gold Coast
Customed Tiles are your tile cutting Gold Coast experts. Using precision cutting, we'll cut down the tile or stone you want to reflect your design. Create a feature with tiles cut in different sizes or create the perfect herringbone effect with smaller tiles cut from a larger tiles.
You won't need to compromise on your design. We will work with you to select the perfect tile or stone for your project from our almost limitless selection. Our in house tile cutting Gold Coast service, will then professionally cut your tiles the desired size.
Whether you are large building company needing hundreds of square metres of tiles cut or you are a homeowner needing a couple of boxes of tiles, cut we can get the job done.
Customed Tiles also specialises in mosaic tiles. We can cut tiles and stone to any shape and size to create feature mosaics pieces.
Make your tile design stand out. Talk to us about tile cutting to achieve the results you're after.

Tile Grooving (Dummy Mosaic) Gold Coast
Tile Grooving (also known as dummy mosaics) is a groovy way to give the illusion of lots of smaller tiles in a single big tile while keeping the tile intact. Tile grooving makes it easier to install, in less time and saves you money. It is the perfect method to cover larger areas around your pool and outdoor area.
The main benefit of Tile Grooving is in the cost saving. By simply grooving your tiles, you get the look of smaller tiles without the cost, and it is a lot quicker for your tiler to install the larger grooved tiles compared to many small tiles. After grouting, you'll have the effect of smaller tiles laid together. Tile grooving will not compromise the quality or durability of the stone.
Customed Tiles will groove your tiles with precision, achieving the perfect design. Talk to us about how Tile Grooving can improve your design outcome.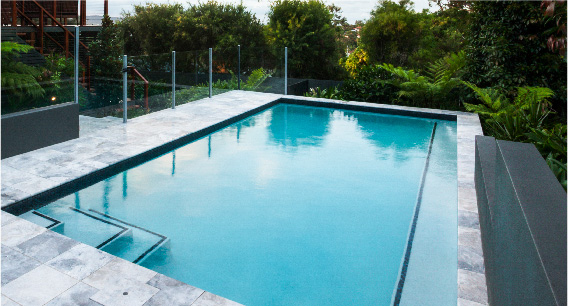 Coping Tiles – More than practicality
Coping tiles create the edge of your pool and conceal and protect the structural elements of your pool from water damage. The coping tile also provides a smooth, safe edge for swimmers and a non-slip surface to hang on to or for safely walking around the side of the pool.
As well as a practical safety feature, coping tiles can lift your pool design adding depth and definition. Coping tiles can create a standout feature of your pool or blend into the tiling in and around your pool.
We are your pool coping tiles Gold Coast professionals. Visit our showroom and choose from our huge range of pool coping tiles that we manufacture; or bring in your tiles that you purchased elsewhere, and we'll cut them to size.
We work with any type of tile from natural stone, porcelain and ceramic at any thickness – 10mm to 40mm thick. Simply choose the profile you like, or if you want something a little different, we can custom make your profile to your design.
Pool Profiles
To complete your pool coping, Customed Tiles can custom profile your chosen tiles, to give the perfect finish to your pool.
As professional profiling and pool coping tile Gold Coast specialists, we offer competitive pricing to suit all budgets and specifications. For domestic pools, our budget range covers single thickness profiles and the popular laminated double thickness profiles. We also have an extremely safe coping solution for commercial or resort pools.
Customed Tiles have the flexibility to produce all styles and variety of stone finish for individual projects, giving your pool a stylish finish and durable surface. Contact your friendly coping tile Gold Coast manufactures to bring your pool and outdoor living area project to life!
About Us
At Customed Tiles, we are a family run pool tiles Gold Coast business based in Burleigh Heads.
Contact Us
p: 07 5535 4111  m: 0419 704 516
e: hello@customedtiles.com.au
1/72-74 Dover Drive, Burleigh Heads Q
After hours appointments
We understand that life is busy. If you're not able to make our showroom opening hours, get in touch and we'll schedule a time that suits you – day or night!